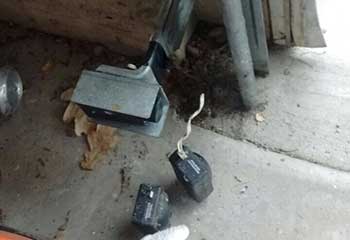 Sensor Alignment
Customer Issue: A reversing overhead door that wouldn't close no matter how many time he tried making close.
Our Solution: The first thing to check when this type of problem presents itself are the safety sensors. As it turns out, they had gotten out of alignment. We replaced one photo eye that got damaged, and realigned the second one with the new sensor we installed. The door no longer had a "false-positive" malfunction and was able to close.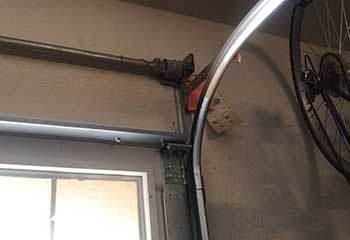 Track Replacement
Customer Issue: A garage door had trouble closing due to a warped and rusted set of tracks.
Our Solution: Our team recommended a track replacement for Mr. Whitestone, to which he agreed. After removing the old sections and installing the replacement ones, his new tracks were ready for testing, which they passed with flying colors.
Gam Whitestone
- Aptakisic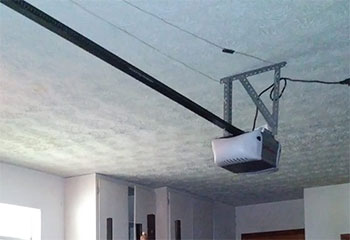 Chamberlain Opener Installation
Customer Issue: Needed a new opener.
Our Solution: After offering several options, the customer chose a Chamberlain chain-drive opener to be installed. We got to work straight away, and made sure everything was running smoothly when we were done. Additionally, we made sure to give the customer some maintenance tips and walk him through the features.
Dwayne Jackson
- Buffalo Grove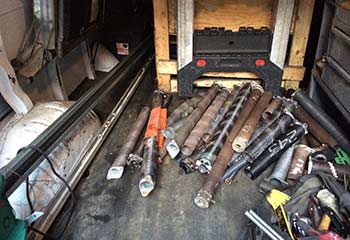 Torsion Spring Replacement
Customer Issue: Broken torsion spring.
Our Solution: After a careful inspection, we found that only one of his torsion springs had broken, but we replaced both with premium quality ones as the second one also showed signs of deterioration. Then, we did a safety check to ensure the door opened and closed properly.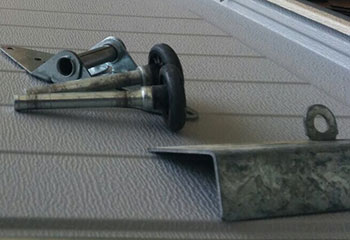 Roller Replacement
Customer Issue: Broken rollers.
Our Solution: The customer's rollers were over 10 years old and broke under the pressure. We replaced both with a brand-new set. After replacing it, we tested it ourselves and made sure the door opened smoothly and without any grinding noises.
Evan Locklin
- Buffalo Grove